BE LIKE WATER
**** The Guardian
"tender glimpses of geeky stubbornness"
The Spring Tour has now ended. Thrilled with audience response nationally, and due to popular demand, we are now in the process of putting together another UK tour, possibly with international dates. For booking information email blw@hetainpatel.com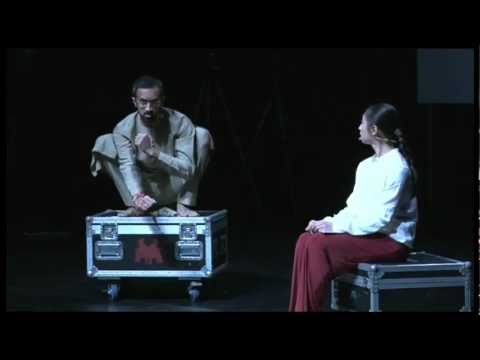 Be Like Water
"Have you ever wanted to be somebody else?
I always wanted to be Bruce Lee. And sometimes like my dad. What determines our identities anyway? This is what I'm asking in my new theatre piece Be Like Water.
I'm a visual artist. I make videos. And for this show I've had to learn a bit of Kung Fu and Chinese. Don't worry though I've asked a dancer from Taiwan to translate everything into English. In this double-act expect lots of text, interaction with video projections and plenty of northern factory talk courtesy of my dad."
Following sell-out performances of previous shows at London's Tate Modern and Southbank Centre, Hetain Patel presents his eagerly awaited new piece for theatre.
For further information about the piece see WORKS section of the website.